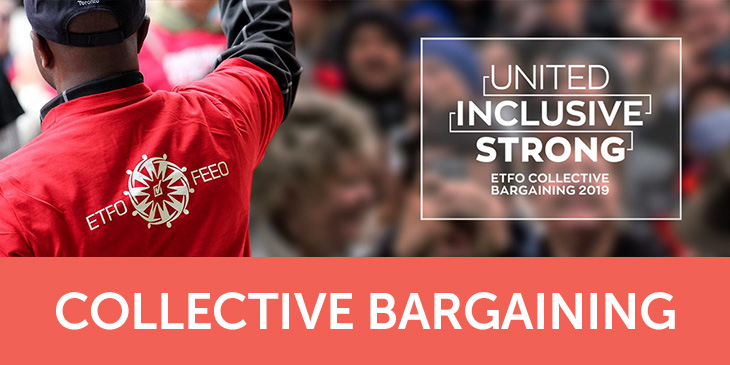 July 17, 2019
ETFO Collective Bargaining eNewseltter – Central Bargaining Update
Please be advised that on July 17, 2019, a Collective Bargaining eNewseltter was sent via email to all ETT members with a Central Bargaining update.
Please note that this email was sent by ETFO.
If you did not receive ETFO's Bargaining eNewsletter, please contact ETFO's Member Records Department at Trecords@etfo.org and provide your current contact information.