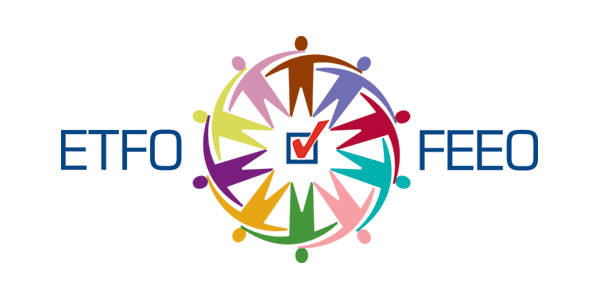 November 16, 2016
ETFO 2017 Central Bargaining: Extended Deadline for Online Survey
To ensure ETFO members have as much time as possible to share their bargaining priorities, the deadline to complete the ETFO 2017 Central Bargaining Goals Survey has been extended by three days to Sunday, November 20, 2016, at 11:30 p.m.
A voicemail message from ETFO President Sam Hammond will be received by ETFO members on Wednesday, November 16, 2016, between 6:30 – 8:30 p.m., advising them that the deadline to complete the survey has been extended.
Didn't Get the Online Survey Link?
Members can participate in the online survey process, even if they didn't receive a link to the survey on November 7, 2016. Use the Contact Us feature on the ETFO Collective Bargaining website to request a survey link by ETFO Collective Bargaining Communications. The link will be emailed to you within 24 hours.
ETFO's Surveying Process to Develop Central Bargaining Goals
Member input has long been a critical part of ETFO's provincial and central goal-setting process.
To encourage early member engagement in the upcoming round of central collective bargaining and ensure every member can have their say about ETFO's 2017 central bargaining goals, ETFO has developed an enhanced member surveying method. It includes:
November 7-20, 2016

: An online ETFO 2017 Central Bargaining Goals Survey. On November 7, 2016, the survey link will be forwarded to ETFO members subscribed to ETFO's Collective Bargaining (CB) eNewsletter. The survey link will be accessible to members over a ten-day period. All ETFO members are encouraged to complete the online survey.

November 10-17, 2016

: Some members will receive an email invitation from Stratcom to participate in a fifteen minute random sample telephone survey about 2017 central bargaining goals. About 1,000 members will be surveyed. The surveyed group will be as representative as possible of our membership's demographics.

November 15-22, 2016

: Members who volunteered will participate in one of ten bargaining priorities focus groups in London, Ottawa, Sudbury, and Toronto.