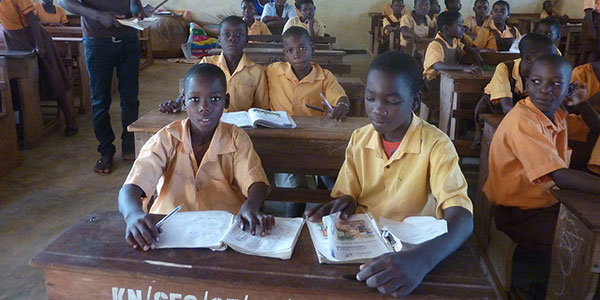 October 5, 2016
Combine Travelling With Volunteer Teaching in Dekpor, Ghana This Winter/Summer
Enrich your life through enriching the lives of others.
The Dekpor School Development Organisation (DSDO) is looking for volunteers to share their teaching expertise at the Dekpor Basic School, in Dekpor, Ghana. Work with other teaching volunteers to support, deliver, and model lessons to Ghanian teachers and students in a small rural village in Ghana while travelling the country with guided tours.
Founded by Linda Chow Kordze, a retired TDSB teacher, the DSDO works to support students, teachers, and residents in Dekpor to improve access to education, sanitation, water, health resources, and much more.
For more information about the project, and to get involved, please visit the DSDO website.
Information Session – October 25, 2016
The DSDO will be holding an information session on Tuesday, October 25, 2016, starting at 4:30 p.m., at Crescent Town Elementary School.
To attend, please RSVP Natalia Kostiw (TDSB teacher) at nkostiw@rogers.com.