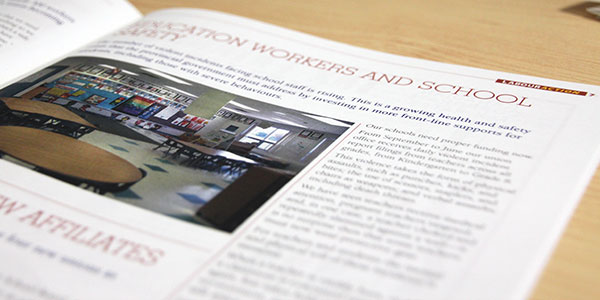 ETT in the Media: Classroom Violence – CBC News
Biting. Scratching. Punching. Throwing chairs, desks. Kicking. Stabbing.
Almost sounds like a movie, right? This is the scene in a lot of elementary classrooms in Ontario. It's almost hard to believe, but reports have piled up and the numbers are there to prove it.
The issue of violence in schools has increasing and ongoing. Needless to say, educators in the classroom know that adult supervision is critical, and the probability of violent incidents are further catalyzed by the cuts to education from the Ford government.
A quick snapshot of statistics:
ETFO and ETT executives were able to give further insight into the problem to CBC News. Check out the articles and podcasts below:
February 17th: What can be done about violence against elementary school teachers?
March 24th: 'I felt helpless': Teachers call for support amid 'escalating crisis' of classroom violence