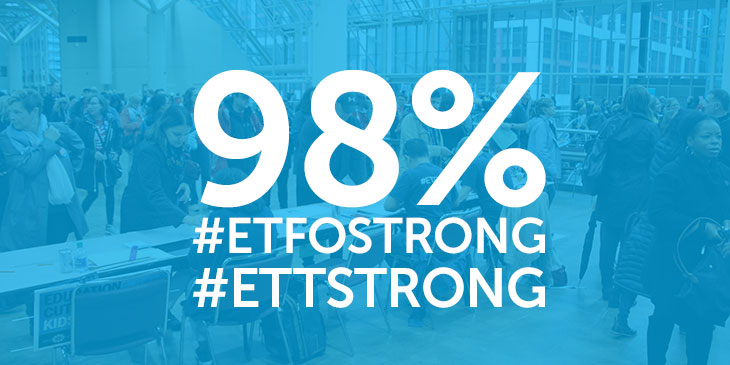 November 1, 2019
Central and Local Strike Vote Results
On October 31, 2019, ETT members, in a tremendous display of solidarity and collective power, took Central and Local strike votes at the Metro Toronto Convention Centre.
Central Strike Vote Result
With ETT being one of the last locals to vote, ETFO's province-wide Central strike votes have now concluded.
ETFO members have given their union a strong mandate for central strike action should it be needed during ETFO's central bargaining negotiations by voting 98% in favour of strike action.
Local Strike Vote Result
ETT members voted 98% in favour of taking local strike action if necessary to support meaningful bargaining and to reach a fair local agreement with the Toronto District School Board (TDSB).