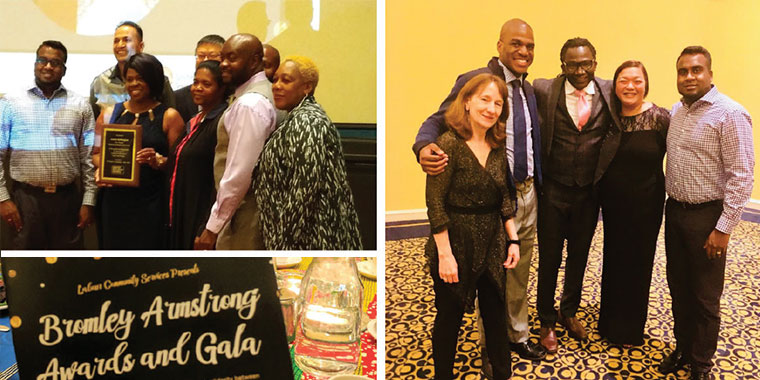 May 29, 2019
Bromley L. Armstrong Award Dinner and Fundraiser: Tickets Available
ETT has eight tickets available to members for Labour Community Services's Bromley L. Armstrong Award Dinner and Fundraiser on Friday, June 7, 2019, at the Toronto Don Valley Hotel.
Labour Community Services is a partnership between the United Way Toronto & York Region and Toronto & York Region Labour Council, and the award dinner is an opportunity to celebrate their ongoing commitment to a more just and equitable society.
Tickets
Members interested in attending are asked to email Darlene Dimock, Office Manager, at ddimock@ett.on.ca, by no later than Friday, June 7, 2019.
Please be advised that the tickets will be distributed on a first-come, first-served basis.
Attendees will be representing ETT at the award dinner.

Bromley Lloyd Armstrong: Celebrating A Dedicated Labour Activist
Bromley Lloyd Armstrong was a labour activist, community champion, social justice leader, and societal visionary who passed away on August 17, 2018.
Bromley's life work is a testament to what Labour Community Services strives to achieve: "A deep and lasting solidarity between labour and community, and to achieve a just and equitable society for all."