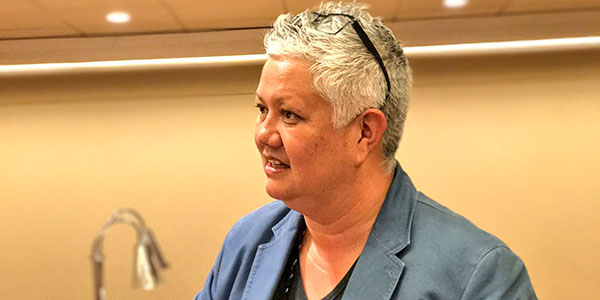 October 3, 2018
A Memo on Bill 148: ETT President Joy Lachica
Earlier this week, Premier Doug Ford promised to scrap paid sick days and other reforms in the Fair Workplaces, Better Jobs Act – also known as Bill 148.
Corporations seek to profit off of the back of workers, not protect them. When the government chooses to protect profits instead of people, it's a real threat to the livelihood and the welfare of entire families – families who include the students we support in our own classrooms and school communities every day.
The Ontario Federation of Labour and Fight for $15 and Fairness held a press conference last week which addressed the necessity of Bill 148, of fair worker's rights, across the province. It was clear to see through varied lenses that Bill 148 made a positive impact on the lives of labourers such as finally having the means pull out of deep poverty, or evidence of improved health through decent work.
"There is no part of this Act that can be scrapped without hurting workers across this province. The reforms under Bill 148 improved conditions for workers across the board, updating shamefully outdated labour and employment laws. For our government to answer the call of big business by hurting the people he has promised to defend is shameful. The workers of this province will not rest until these protections in the workplace are guaranteed," – Ontario Federation of Labour President Chris Buckley.
ETT stands in solidarity with labourers across our province, strongly condemning the cancellation of Bill 148. The government has not introduced any legislation or regulation that would repeal it just yet – there is still time to change their virulent plan.
Our ETT Local represents more than 11,000 members and the Ontario Federation of Labour includes 54 unions and and one million workers in Ontario.
The welfare of all of our communities is at stake. We call on the Premier to keep Bill 148 and ask members to act by calling PC MPPs to tell them to keep Bill 148, or email MPPs directly by going to myrights.ca.
We're all counting on your voices.
Joy Lachica
ETT President