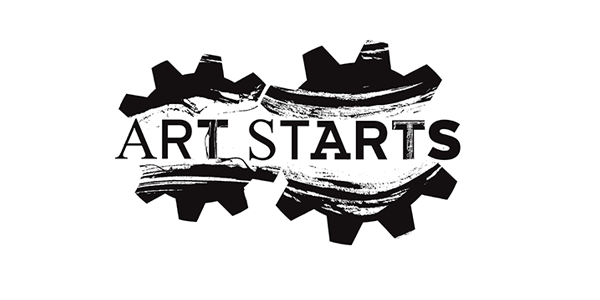 June 6, 2016
Art Starts Media Advisory: Cy Townsend Park The Site of a New Mosaic Created by Students From JR Wilcox and Rawlinson Public Schools
The following media release was issued by Art Starts on June 2, 2016.
Art Starts in partnership with Elementary Teachers of Toronto and students from Rawlinson & JR Wilcox Public Schools are proud to unveil "School Yard Jams", a community mosaic in Cy Townsend Park on Thursday June 9th with a school launch from 1-2:30pm and a community launch from 4:30-6:30pm. Join us in celebrating the mosaic alongside the student artists, lead artists and community members.
School Yard Jams is a community mosaic created by grade 5 students at Rawlinson Public School and grade 7/8 students at J.R. Wilcox Public School under the mentorship of artists The Real Sun and Cristina Delgado. In the spring of 2016, students worked with spoken word artist The Real Sun to reflect upon what public education means to them. They created a series of poems exploring the lived realities of students in the education system surfacing themes of friendship, collaboration, teamwork and community. Multidisciplinary artist Cristina Delgado worked with the students to create a visual representation of their poetry in mosaic form. The resulting public art installation brings to life these lived realities with an overarching theme of relationship having emerged as what was most important to the students within the public education system.
"My students were thoroughly engaged by the opportunity to work directly with professional spoken word and mosaic artists," said Rawlinson Grade 5 teacher, David Kaufman. "It's a unique experience that was a highlight of their school year, and will be cherished for years to come as our mosaic sits proudly in our local park."
Reflecting on the process of collaborative art-making in the creation of the mosaic, artist Cristina Delgado said "On these many journeys I have taken with communities and schools, initial steps are often taken with trepidation, but as time and engagement grows, so do trust and self-fulfillment. The process is, in a word, transformative."
The students will come together to celebrate their achievement on the afternoon of June 9th when the mosaic is unveiled at Cy Townsend Park. The 1pm unveiling will feature students performing a group poem created as part of the collaborative art-making process. A community unveiling ceremony will take place from 4-6pm.
This project was made possible through the generous support of The Elementary Teachers of Toronto with support from Rawlinson Public School, JR Wilcox Public School and the offices of Councillors Joe Mihevc and Josh Colle. Paint was donated by StART.
Art Starts is a charitable organization that has been bringing professional artists and underserved communities together in community-building arts programs since 1992. They are the winners of Toronto Arts Foundation's 2013 Arts for Youth Award.
The Elementary Teachers of Toronto is the Toronto-local of the Elementary Teachers' Federation of Ontario (ETFO). The local—the largest in Canada—acts as the representative body for more than 11,000 elementary teachers (K-8) employed by the Toronto District School Board (TDSB).
Who: Art Starts, The Elementary Teachers of Toronto, students from JR Wilcox & Rawlinson Public Schools
What: School Yard Jams Mosaic launch
When: Thursday June 9th, 1-2:30 school launch, 4-6pm community launch
Where: Cy Townsend Park, 455 Winona Dr at Vaughan Road
For more information, please visit www.artstarts.net or contact Art Starts Program Director Amiga Taylor at amiga@artstarts.net