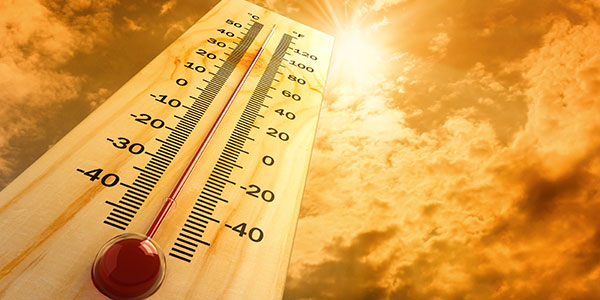 September 25, 2017
Advice for ETT Members Concerning Extreme Heat Conditions in TDSB Schools
A heat wave is affecting ETT members in their workplaces. TDSB classrooms and portables often lack air conditioning. Mechanical ventilation systems may be doing a poor job of fresh air exchange. Windows may not open far enough to catch a breeze. When a heat wave happens, these building conditions can increase the health risks associated with high temperature and humidity for both staff and students. Members with pre-existing health conditions and members who are pregnant may be particularly vulnerable to the health effects of high temperatures, including heat stress.
Advice for ETT Members:
The TDSB has policies and procedures for dealing with extreme temperatures. In the short term, Board actions to control the risks of heat stress can include for example:

the use of electric fans;
scheduled access to cooler learning spaces;
resetting the ventilation system for greater efficiency;
and the maintenance, service, and repair of air handling units in classrooms.
Report your health and safety concerns about high temperature and humidity to your principal and request that these concerns be investigated and dealt with.
If you or another member is feeling unwell due to high temperatures and humidity, then first aid and medical attention may be necessary.  If you or another member needs to seek medical attention, then a request needs to be made to the principal to make the necessary arrangements.
Contact your ETT Executive Officer for advice and support when dealing with issues related to high temperatures in the workplace.
If you believe TDSB procedures and practices are failing to control the risks of excessive heat in the workplace, despite your request, then contact the Ministry of Labour at 1-877-202-0008 to report your concern or complaint.
See ETFO's Media Release concerning renewed calls for the government to address extreme temperatures in schools.